2014 WIAC Football Players / Team of the Week

Week of November 10th - November 16th, 2014
UW-Whitewater

Closely played exciting contest at frigid Ramer Field in River Falls, Wisconsin.

#1 ranked (NCAA) UW-Whitewater stages a late comeback to overcome upset-minded Falcons 28-25, the victory giving the WIAC Title to the Warhawks, also winning their 27th consecutive contest.

After UW-River Falls took a 25-21 lead with under 1 minute to play, UW-Whitewater DB/ Marcus McLin (Sr.-Delavan/WI) returns kickoff 48 yards, setting up a game winning touchdown drive.

In a wild finish to the 2014 WIAC season - with 30 ticks left on the clock - Hawk QB/ Matt Behrendt (Sr.-Westchester/IL) completes an 11 yard strike to WR/ Justin Howard (Sr.-W.Bend/WI), giving the advantage - and the eventual win - to UW-Whitewater.

An unsuccessful last second hail Mary throw by Falcon QB Ryan Kusilek (Jr.-River Falls/WI) closes out a fantastic game and the season for gritty UW-River Falls.

Kusilek was 15-of-27 passing for 222 yards and 2 scores, also rushing for a pair of Falcon touchdowns in the match.

Behrendt finished the day with 273 yards passing and two touchdowns, including a 1st period 24 yard completion to WR/ Ricky Flaco (Fr.-Hartland/WI) - giving UW-Whitewater the early lead 7-0 - Flaco's 2nd TD reception of the year.

Behrendt this season completed 180-of-260 pass attempts for 2,259 yards and 25 TD (#1 WIAC), ranked 11th in the nation in passing efficiency (170.4).

Howard matched a career high with 11 receptions and 128 receiving yards, adding to his season total yards (741) ranked #1 on the club.
Week of November 3rd - November 9th, 2014
UW-Whitewater

The WIAC 'game of the week' featured UW-Stevens Point (6-2, 3-2) and rival UW-Whitewater (8-0, 5-0) sparring in the familiar surroundings of Perkins Stadium, with over 6,000 in attendance.

Enjoying a 21-10 halftime lead, #1 ranked (NCAA) 'Hawks score a pair of unanswered 3rd quarter touchdowns, taking a 35-10 advantage into the final period, en route to a dominating 49-17 home-win.

The club had 237 yards rushing on 41 attempts, including a pair of TD runs by Jordan Ratliffe #27 (Jr.-Milwaukee/WI).

UW-W WR/ Justin Howard #11 (Sr.-W.Bend/WI) had 8 receptions for 151 yards and 2-TDs in the contest. Howard this season has 43 receptions for 613 yards and 5-TDs. LB Paul Foster #51 (So.-Janesville/WI) paced defense with 8 stops (4 solo).

UW-Stevens Point QB/ Cody Nuernberg #15 (Sr.-Kewaskum/WI) completed 27-of-47 pass attempts for 303 yards and 1-TD; DB Zach Vallafskey #36 (Sr.-Hortonville/WI) team-high 9 tackles (7 solo).
Week of October 27th - November 2nd, 2014
UW-Eau Claire & UW-Stout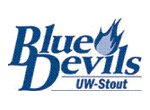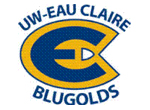 UW-Eau Claire and UW-Stout clashed in the annual 'War on I-94' on Saturday (11/1) - a game that featured two teams struggling to find an identity - with only a few contests remaining on the slate this year.

The UW-EC Blugolds found a way to win with a close 20-17 victory over the visiting Blue Devils, their first conference win of the season.

The Blue Devils, sporting a 1-7 record, have had a difficult season, the way fraught with injury and paved with adversity.

The club lost their starting QB Hank Kujak (Sr.-Blair/WI) early in the season - due to injury - then recently lost the services RB Adolfo Pacheco #1 (So.-S. Elgin/IL), the teams' leading ground gainer from last season (965 yards) along with their offensive coordinator - who left for greener pastures right before the season started. Tough shoes to fill at the D-III level.

UW-Eau Claire has not fared much better, going 1-7 this year, facing five top 25 clubs, including losses against St Thomas (17-22), St. Johns (37-0) and Wheaton IL (0-17).

Trying to replace the services of RB Joel Sweeney, who carried the Blugold offensive load for 4 seasons (4,021 career yards) has proved challenging, yet the team - like the Blue Devils - must somehow find a way to victory.

Find a way they did at Carson Park in front of the home-town crowd, Blugold QB Joel Newman (Jr.-Red Wing/MN) discovering TE Lucas Emmerich (Jr.-Eau Claire/WI) for a score - a 4-yd TD catch - late in the game, giving the advantage to UW-EC at 20-17.

Newman finished the day 30-of-47 passing for 280 yards and 3-TDs, including a 23-yd TD pass to WR/ Matthew Knapp (So.-Eau Claire), one of pair tossed to Knapp on the afternoon.

After trailing 13-10 at the break, UW-Stout enjoyed a 17-13 advantage starting 4th quarter action, with a defensive TD scored by DL/ Garrett Eide (Sr.-Cudahy/WI) who found the ball after a Blugold fumble rolled into the end zone.

Blue Devil QB Garrett Peterson (Sr.-Menasha/WI) connected on a 2nd period 41 yd pass play to WR Cody Rosemeyer (Sr.-Gilman/WI) setting up a score, a 13-yd RB/ Tanner Kuehn (Sr.-Fairchild/WI) TD run.

Rosemeyer this season has 21 receptions for 261 yards. Kuehn has 371 yards rushing on 90 attempts (3.8) with 2 TDs.

Garrett has played well in 7 games, completing 82-of-146 pass attempts for 789 yards and 1 TD.

UW-Stout K/ Taylor Pahl (Fr.-Hortonville/WI) booted a career long 39-yd FG - putting the Blue Devils on the board - trailing 6-3 ending 1st period action.

Pahl has huge shoes to fill replacing the booting accuracy of departed Blue Devil kicker Rickey 'Mr. Automatic' Marteney who holds the school record for FG's (49) in a brilliant 4-yr UW-Stout football career.

Pahl has converted 4-of-9 FG attempts this season.
Week of October 20th - October 26th, 2014
UW-River Falls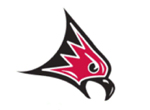 UW-River Falls won their first conference game of the season with a 20-10 home win over rival UW-Eau Claire at Ramer Field on Saturday. (10/25)

After falling behind 0-7 early in the first quarter, the Falcon offense takes charge.

UW-RF QB Ryan Kusilek #17 (Jr.-River Falls/WI), an all-around athlete, throws for 1 TD, runs for another and kicks a pair of field goals, including a 37-yd. 2nd quarter conversion that knots the contest 10-10 heading into the break.

In the third quarter Kusilek caps an 8-play, 47 yard drive with a 1-yd. TD run, putting the Falcons up 17-10.

A 13-play, 67 yard Falcon march in the final period closes out the contest, culminating with another Kusilek field goal attempt (a 21-yd chip shot) which is converted, ending scoring for the game.

Kusilek finished the contest 15-of-24 passing with 1-TD, a 2-yd 1st period TD pass to WR Brad Beestow #31 (Sr.-Andover/MN).

Kusilek this season has passed for over 1,400 yards with 10 TDs, and paces the team in rushing, scampering for 310 yards on 78 attempts, scoring twice.

The Falcon defense helped limit the Blugold scoring opportunities, holding them to 79 yards (net) rushing on 22 attempts, also sacking Golds QB Joel Newman a pair of times,

UW-RF DB Kyle Kittle #21 (Sr.-Brillion/WI) blocked a UW-EC field goal attempt late in the 4th quarter, recovered by the Falcons.

Kittle this season has 29 total tackles and 1-INT, playing in all 8 games.
Week of October 13th - October 19th, 2014
UW-Platteville

UW-Platteville (2-0, 4-1), ranked #15 in the nation, hosted previously undefeated #14 UW-SP (2-0, 5-0) at Pioneer Stadium on Saturday (10/18) winning 31-13 behind QB Bryce Corrigan #19 (Sr.-Plainville/IL) who passed for over 300 yards and 2-TDs in the Pioneer home win.

UW-P RB Andy Puccini (Sr.-Bartlett/IL) added a pair of rushing TD's in the victory, rumbling for 122 yard on 32 attempts, padding his season total yards (594) ranked #1 in the WIAC.

UW-Platteville kicker Pat Frio #2 (Fr.-St. Charles/IL) started 1st period scoring with a successful 19-yd field goal conversion, capping an 8-play, 79 yard Pioneer drive. Frio successfully converted all 4 PATs attempts in the game.

Later in the period WR Mitch Munda #89 (Jr.-Gurnee/IL) adds to the Pioneer lead with a 3-yd TD catch, giving UW-P a 10-0 advantage. Puccini scores on a 1-yd TD run in the 2nd quarter, then scampers 23 yards for another score before the half, putting the game away at 24-0.

Facing UW-River Falls in Week-6 WIAC action Puccini carried the team-load, rushing 29 times for 119 yards and 3 scores, helping the team to a 24-14 win. Puccini has 7 rushing TD's this season on 141 attempts, averaging 5.4 yards per carry.

The Pioneer defense showed up to play against the Pointers, and they played well, sacking QB Kyle Larson 5 times, also picking up a fumble and a recording an INT by DB Bryon Whitehead #15 (Sr.-Elgin/IL).

Top defensive player for Platteville, LB Andrew Belkin #8 (Jr.-East Dubuque/IL) racked up a team-high 13 tackles and DB Jacob Zilbar #5 (Sr.-Tampa/FL) added 10 (8 assisted).

The Pointer defense had no answer for Pioneer WR Russell Martin #6 (Jr.-Carol Stream/IL) who had 9 receptions for 215 yards, including a 68-yd 4th quarter TD that turned the lights off on the visiting Pointers. Top WIAC receiver WR Trevor Whitehead (Sr.-Elgin/IL) had 9 receptions for 92 yards. Whitehead paces the conference in receptions (49) with 5-TDs this season.
Week of October 6th - October 12th, 2014
UW-Whitewater
UW-Whitewater (5-0, 2-0) continued dominance over Wisconsin Intercollegiate Athletic Conference (WIAC) football teams this weekend (10/11), blanking UW-Stout on-the-road 37-0.

The tough loss put a slight damper on the Blue Devil Homecoming festivities, also dropping the team to 0-2 in the conference standings.

'Defense' was the name of the game and the 'Hawks responded big, with 2 interceptions, one returned 45 yards for a TD by DB Brady Grayvold (Sr.-Norway/MI), giving the visitors the early lead, also setting the tone for the remainder of the contest..

Despite limiting the #1 team in D-III football to 3 field goals in the second half of play, a swarming Warhawk defense - recording 3 QB sacks - kept the Blue Devil offense out of the end zone, giving the normally jubilant home-town crowd little to cheer about.

This season, the UW-W defense has surrendered 27 total points in 5 games played.

With a solid offensive line protecting him, UW-Whitewater QB Matt Behrendt (Sr.-Westchester/IL) found the soft spots in the UW-Stout defensive secondary - throwing for over 300 yards and a pair of TD's - including a 2nd quarter 56 yard scoring strike to WR Justin Howard (Sr.-West Bend/WI) putting UW-W ahead 21-0.

Howard and teammate Jake Kumerow (Sr.-Bartlett/IL) combined for 14 receptions, and 237 yards of real estate.

Kumerow grabbed his 8th TD of the season - a 14-yd catch - that capped a 9-play, 75 yard drive, as the 'Hawks cruise to a 28-0 halftime advantage.
Week of September 29th - October 5th, 2014
UW-Whitewater

The UW-Whitewater Warhawks started conference play on Saturday (10/4) at Perkins Stadium with a convincing 38-7 win over UW-La Crosse behind the arm of 'Hawk QB Matt Behrendt (#16 Sr.-Westchester/IL) who completed 23-of-27 pass attempts for 300 yards and 3 TD's, part of a 619-yard offensive effort on the day.

It was a complete game played on both sides of the ball for the defending #1 D-III team in the nation, as the 'Hawk defense limited the visiting Eagles to just 155 total yards from scrimmage, closing the door on the UW-L running game, held to 15 total yards.

Top Whitewater receiving threat Jake Kumerow (#1 Sr.-Bartlett/IL) scored 3 TD's on 10 receptions, including a 4th quarter 17-yard strike that put the game away - UW-L trailing 38-0. Kumerow has 29 receptions for 429 yards and 7 TD's this season.

Running back Nick Patterson (#22 Jr.-Sussex/WI) rushed 12 times for 61 yards; Patterson has gained 352 yards rushing (net) on 41 attempts, an 8.6 yard average per carry, scoring 6 TD's.

On defense LB Jacob Dischler (#47 Jr.-Milwaukee/WI) paces the club with 19 tackles (15 solo) and DB Zach Nellis (#49 Sr.-Waupaca/WI) is 2nd with 15 tackles. Defensive lineman Mykaell Bratchett ( #91 Sr.-Milwaukee/WI) leads the team in sacks (3). DB Marcus McLin (#3 Sr.-Delavan/WI) has 8 stops this season.

The 'Hawks won three non-conference games on-the-road to start the 2014 season. defeating Waldorf College (IA) 73-7 in Week 1 (9/5), Franklin (IN) 43-13 in Week 2 (9/13), then routing the College of New Jersey 48-0 at Lions Stadium (9/20).
Week of September 15th - September 21st, 2014
UW-Stevens Point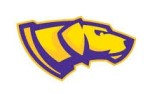 UW-Stevens Point won a non-conference game 37-21 on-the-road at Coe College (IA) facing the Kohawks, a great team effort getting the job done at Clark Field, also overcoming a 27-21 halftime deficit.

Limiting the Kohawk offense to zero third period points was the difference in the contest, the Pointer defense rising up when needed, DL Adam Wachowiak (So.-Stevens Point/WI) sacking 'Hawk QB Josh Rekers for a 10 yard loss after the break, and DB Dan Brown (Jr.-Pewaukee/WI) finding pay-dirt for a 4-yd sack in the next series of downs.

UWSP QB Kyle Larson (So.-Clayton/WI) opened second half scoring with an 80-yard TD completion to WR Matt Sosinski (Jr.-Princeton/WI) giving the Pointers a 24-21 advantage that was never relinquished. Larson finished the day 16-of-28 passing for 240 yards and Sosinski had 5 receptions for 127 yards.

The Pointer running game found its feet, RB Christian Almonte (Fr.-Menomonee Falls/WI) pounding the rock for three scores - on just 5 carries - including a 58-yard 4th quarter gallop for a touchdown that put the game away at 37-21.

UW-Stevens Point kicker Jesse Vervelde (Jr.-Ootsburg/WI) booted a career-long 47-yard 2nd quarter field goal that narrowed a 14-21 gap. Vervelde had 6 kicks for 372 yards in the game, a 62.0 yard average.

After enjoying a bye last week the Pointers are 2-0 this season, defeating Albion (MI) 42-31 in the Spud Bowl in Week 1, rallying from behind at halftime (14-17) to notch the win.
Week of September 8th - September 14th, 2014
UW-Platteville

UW-Platteville starts the 2014 gridiron season with a pair of non-conference wins, defeating Buena Vista (IA) 63-3 on-the-road in Week 1 (9/6) then downing the University of Dubuque (IA) 26-21 at Pioneer Stadium in Week 2 (9/13).

The Pioneers field a seasoned group of veterans on both sides of the ball, including QB Bryce Corrigan (Sr.-Plainfield/IL), RB Andy Puccini (Sr.-Bartlett/IL) and WR Trevor Whitehead (Sr.-Elgin/IL) on offense and LB Jacob Zilbar (Sr.-Tampa/FL), DB Yoel Wonsey (Sr.-Bolingbrook/IL) and DB Bryan Whitehead (Sr.-Elgin/IL) on defense.

Facing the Buena Vista Beavers at J. Leslie Rollins Field the Pioneers enjoyed a 35-3 halftime advantage, Corrigan throwing for 213 yards and 3 scores, Puccini rumbling for 119 yards on 13 attempts, adding 2-TD's.

The Platteville defense also came up big, limiting the Beavers to just 277 total yards, picking off Beaver QB Bobby Brown 4 times, including a pair by Zilbar.

Zilbar nabbed the WWS defensive player of the week defensive honors in 2012, helping UW-Platteville knock off UW-EC 24-17 (10/27) recording 10 tackles and a sack in the match.

At Pioneer Stadium on Saturday (9/13) Dubuque trailed 14-20 at the break, but a 30-yard TD completion to RB Andy Puccini stretched the lead to 26-14 ending 3rd quarter action. Puccini finished the day with 202 yards rushing on 30 attempts.

Puccini was the WWS offensive player of the Week twice last year, his efforts helping the Pioneers advance to the 2nd round of the NCAA D-III playoffs, falling to a tough North Central (IL) club 52-24 (11/30).
Week of September 1st - September 7th, 2014
UW-Whitewater

The UW-Whitewater Warhawks began defense of their 2013 NCAA D-III Stagg Bowl Championship on Friday (9/5) with a 73-7 non-conference win over Waldorf College at Perkins Stadium.

The Warhawks, mentored by Head Coach by Lance Leipold (95-6) started the new season strong, dismantling the visiting Warriors from Iowa in convincing fashion on both sides of the ball, racking up 450 yards of offense, also limiting the club to just 177 yards from scrimmage.

A total of 10 touchdowns were racked up by the 'Hawk offensive unit, including 4 thrown by sophomore QB Chris Nelson (So.-Twin Lakes/WI) who completed 10-of-15 passes for 153 yards and 4 scores.

Veteran UW-W QB Matt Behrendt (Sr.-Westchester/IL) piloted the team to a pair of early scores, the game all but decided at halftime, Iowa trailing 49-0.

Behrendt was the WWS choice for WIAC player of the week three times last season, thumping Buffalo State 55-14 in Week 3, rallying the team from a 9 point deficit to record a 35-16 conference win over rival UW-Platteville in Week 9, also downing a tough UW-Oshkosh team 17-14 (10/26).

A stiff 'Hawk defense, paced by DB Marcus McLin (Sr.-Delavan/WI) kept the Warriors off the scoreboard until late in the game, adding points off turnovers, including a 10-yard INT returned for a Warhawk touchdown in the final period.

McLin had a pair of solo stops in the contest, along with 1 tackle for loss and 1 pass breakup.