2015 WIAC Football Players / Team of the Week

Week of November 9th - November 15th, 2015
Devon Linzenmeyer
RB :: UW-Oshkosh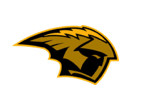 UW-Oshkosh RB/ Devon Linzenmeyer (Jr.-Fredonia/WI) is the WWS choice for WIAC football player of the week.

The Titans needed to have a big game to win the WIAC Championship Crown outright and facing the visiting UW-Eau Claire Blugolds at JJ Keller Field on Saturday (11/14) the team delivered, on both sides of the pigskin.

Linzenmeyer rushed for 119 yards on 13 attempts, scoring a pair of 1st half touchdowns as the Titans cap a perfect 7-0 season (9-1 overall) with a 38-0 win over the Blugolds.

It was the third consecutive 100+ yard game for Linzenmeyer, who has rushed for 578 yards on the season (4th WIAC) scoring 7 TD.

Titan QB/ Brett Kasper (So.-Two Rivers/WI) didn't disappoint, completing 13-of-21 pass attempts for 148 yards and 2 scores, including a 26 yard scoring strike to senior WR/ Zach Kasuboski (Sr.-Wautoma/WI) completing a 6 play, 55 yard 3rd quarter drive, putting the game out of reach at 35-0.

Kasper is 3rd in the conference in yards per game (244.3) completing 148/233 passes for 2,199 yards (19-TD) with only 3 picks.

The Blugolds were held to just 181 yards of total offense, 22 passing yards and 159 rushing yards in the contest and only 11 first downs.

A 1st quarter 72 yard, 13-play UW-EC drive, ended at the UW-Oshkosh 8 yard line, after a forced fumble by the Titan defense, which also registered 1 interception in the match.

The 'Golds have suffered through their worst season (0-7, 0-10) since WWII (1944).

The lop-sided victory was UW-Oshkosh's third shutout of the 2015 season - which will be extended for the Titans - with a post-season playoff appearance on November 21st with a team yet to be determined.

The Titans last secured the WIAC Championship Title in 2012 (7-0) and have won 9 WIAC titles overall.
Week of November 2nd - November 8th, 2015
Tom Kelly
QB :: UW-Platteville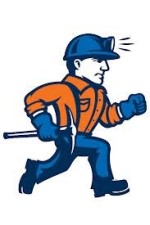 UW-Platteville student/ athlete Pioneer QB/ Tom Kelly (Jr.-Chicago/IL) is once again the WWS choice for WIAC football player of the week.

The Pioneers improve to 7-2 on the season with a 50-26 road-win over UW-Eau Claire at Carson Park on Saturday (11/7).

Trailing the Blugolds 21-23 in the 3rd period, it looked like UW-EC could be heading for their 1st win of the WIAC season, but it was not to be.

A strong finish by the Pioneers sends the Blugolds to their 6th conference loss.

A 4th quarter 56-yd. TD reception by WR/ Dan Arnold (Jr.-Fargo/ND) put the visitors up to stay at 36-26 and the rout was on.

On the next Pioneer offensive series Arnold nabs an 83-yd. Kelly pass for another score, stretching the lead to 43-26.

Kelly adds an additional TD late in the game, a 50-yd scoring strike to WR/ Quinn Buschbacher (Jr.-Sugar Grove/IL) putting the game away at 50-26.

Kelly is pacing the WIAC in yards per game (293.9), 3rd in passing efficiency, completing 176-of-276 attempts with 24-TD, playing in 8 contests.

Arnold is currently 4th in the conference in receptions (45) leading the league in TD (11) with 854 receiving yards this season.

Buschbacher is the WIAC leader in receptions (55) and has 627 receiving yards in 7 contests, averaging 89.6 yards per game (3rd conference).
Week of October 26th - November 1st, 2015
Tom Kelly
QB :: UW-Platteville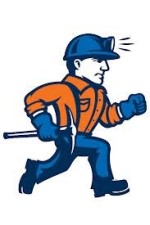 UW-Platteville student/ athlete Pioneer QB/ Tom Kelly (Jr.-Chicago/IL) is the WWS choice for WIAC football player of the week.

UW-Platteville improves to 6-2 on the season with a dominating 43-10 win over UW-Stout at Ralph E. Davis Stadium on Saturday (10/31).

The Pioneers racked up 598 yards on offense against the Blue Devils, including a 156 yard, 3-TD performance by WR/ Quinn Buschbacher (Jr.-Sugar Grove/IL).

Buschbacher snared a 2nd quarter 54-yd Kelly pass that put the Pioneers up 22-0 and added another TD reception later in the period - a seven yard catch - giving the advantage to UW-Platteville at 29-0.

A stiff Pioneer defense started out the game with a safety and kept UW-Stout out of the end zone until the 3rd quarter - limiting the visitors to 14 first downs in the game and only 258 yards of offense.

Kelly completed 20-of-30 pass attempts for 273 yards and 5-TDs, adding to his season totals, 2,022 yards (#1 WIAC) and 19 TD (#2 WIAC).

The junior quarterback averages 288.9 yards per contest (#1 WIAC).

Linebacker Andrew Belkin (Sr.-E. Dubuque/IL) paced the Pioneer defense with 9 tackles (3 solo) and DB/ Jason Flagg (Sr.-Chicago/IL) grabbed his third INT of the season, a 49 yard return.

Last season Kelly played in 3 games as a reserve quarterback completing 8 pass attempts for 77 yards, 1-TD.
Week of October 19th - October 25th, 2015
Brett Kasper
QB :: UW-Oshkosh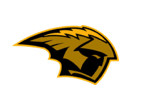 UW-Oshkosh Titan QB/ Brett Kasper (So.-Two Rivers/WI) is the WWS choice for WIAC football 'Player of the Week'.

There's a new king in WIAC football this season.

Receiving recognition as the fifth ranked team in D-III - after defeating defending National Champion UW-Whitewater 10-7 in Week 5 at JJ Keller Field - then last week upending UW-Stevens Point 21-10 - the UW-Oshkosh Titans have emerged as the dominant force in the WIAC this season

But the statement made against UW-Platteville on Saturday (10/24) should serve notice to the rest of the country that the Titans are for real and have 'expectations'.

Kasper passed for a career-high 369 yards and 4 scores at Pioneer Stadium facing 12th ranked UW-Platteville, a crushing 63-28 Titan road-win that rewrote the UW-O record books.

The Pioneers took a quick 7-0 advantage that evaporated into a 28-7 deficit ending 1st quarter action.

Kasper hooked up with WR/ Zach Kasubosk (Sr.-Wautoma/WI) for a 69-yd TD that put the Titans up 14-7 and never looked back, also scoring on TD runs of 3 and 5 yards by RB/ Dylan Hecker (So.-Winneconne/WI) - padding his conference totals (TD-11) and yards (718) ranked 2nd in the WIAC.

Hecker also completed a TD pass in the game, a 41-yd scoring strike, his 1st career TD pass.

This season Kasper is ranked 3rd in the WIAC in passing yards per game (236.0) - 1st in passing efficiency - completing 96-of-144 attempts for 1,416 yards and 13 TD.

Top defensive players include linebacker Reese Dziedzic (Jr.-Crystal Lake/IL) who paced UW-O with 9 solo tackles at UW-Platteville, also recording 1 sack. Dziedzic has 47 solo stops this year with 1 INT and 1 forced fumble playing in all 7 contests.

The Titans are ranked 1st in most offensive and defensive categories this season, including scoring offense (305 points), rushing offense (253.6) and scoring defense, allowing a stingy 11.7 points per game.

Last year the Titans finished with a 6-4 overall record winning out on their last three contests.
Week of October 12th - October 18th, 2015
Hank Kujak
QB :: UW-Stout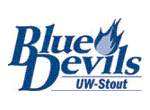 UW-Stout student/athlete Blue Devil QB/ Hank Kujak (Sr.-Blair/WI) is the WWS choice for WIAC football Player of the Week.

Kujak threw for a career high 5-touchdowns and rushed for another at Carson Park on Saturday (10/17) a 45-12 Blue Devil road-win over the Eau Claire Blugolds in the annual 'War on I-94'.

The senior quarterback found WR/ Brian Alvarez (Sr.-Atwater/CA) for three scores including a pair of 2nd quarter receptions that put the visitors up 21-0.

Closing out the 3rd quarter Alvarez added an additional TD reception of 12 yards - the game all but decided at 38-6 and UW-Stout heading for their 1st conference win. Alvarez is currently 3rd in the WIAC in receiving yards per game (84.4) with 6 TD's.

Blue Devil wide receiver WR/ Kevion McDonald (Fr.-Hopkins/MN) snared a pair of Kujak passes and turned them into scores, a 1st quarter 25-yd TD that capped a 6-play, 65 yard UW-Stout drive, giving the Devils an early 7-0 advantage.

The UW-Stout defense picked up a pair of fumbles and DB/ Michael Pierson (So.-Lino Lakes/MN) nabbed an errant Blugold QB/ JT DenHartog pass attempt.

Linebacker Kyle Hoefft (Sr.-Morton/IL) and DB/ Tony Blair (So.-Chippewa Falls) combined for 17 solo stops in the winning effort.

Kujak threw for 418 yards (3-TD) facing Loras College last month (9/12) a 52-42 UW-Stout road-win at Rock Bowl Stadium.

This season Kujak is averaging 281.0 yards per contest (2nd WIAC) - pacing the conference in total offense (306-ypg) and TD's (16).

Last year Hank was injured at Dakota Wesleyan (early in the season) - and without his leadership - it showed in the win/loss column - as UW-Stout won only 2 games.
Week of October 5th - October 11th, 2015
UW-Oshkosh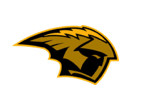 UW-Oshkosh QB/ Brett Kasper (Jr.-Two Rivers/WI) didn't have a career-type day at the helm of the Titans facing the defending National Champion UW-Whitewater Warhawks at JJ Keller Field on Saturday (10/10). No passing records were broken, unlike the previous week - at UW-Stout - where Kasper passed for a career-high 350 yards and 3-TD in a 69-14 road-win over the Blue Devils.

In fact, Kasper was replaced after the second quarter - with the score knotted up at 7-7 - completing 10-of-12 passes for a modest 78 yards.

But Kasper and the Titans organization had the kind of day memories are made of, defeating the Warhawks 10-7, in the process snapping a 36-game UW-Whitewater win streak, also recording the schools' first win at home against the 'Hawks since 2002 (21-20).

A late 4th quarter blocked field goal recovered by Titan LB/ Brandon Lloyd (Jr.-Mukwonago/WI) closed the door on 'Hawks, after they had marched down to the UW-O 27 yard line - on a 12-play drive - setting up K/ Lake Bachars (Jr.-Wheaton/IL) 44-yd. FG attempt.

Lloyd paced the Titan defense (tied) with 7 tackles, 1 sack and 1 tackle for loss.

The UW-Oshkosh defense limited Warhawk RB/ Jordan Ratliffe (Sr.-Milwaukee/WI) to 76 yards rushing on 19 attempts and Hawk QB/ Chris Nelson (Jr.-Two Lakes) to just 150 yards passing and zero TD.

UW-Oshkosh k/ Greg Rand (So.-Franklin) kicked what proved to be the game winning field goal early in the 4th quarter, converting a 41-yd attempt, probably the biggest of his career to date.

Titan RB/ Dylan Hecker (So.-Winneconne/WI) added 92 yards rushing to his season totals (458) ranked 2nd in the conference and 1 TD, a 13-yd gallop - that gave the early lead to UW-O. Hecker is leading the conference rushers with 9 TD this season.
Week of September 28th - October 4th, 2015
Kyle Larson
QB :: UW-Stevens Point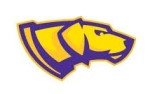 UW-Stevens Point student/athlete Pointer QB/ Kyle Larson (Jr.-Clayton/WI) is the WWS choice for WIAC football Player of the Week.

At Goerke Park on Saturday (10/3) facing the visiting UW-EC Blugolds Larson completed 19-of-27 pass attempts for 265 yards and 5 TD in a thrilling 38-28 Pointer Homecoming win at Community Stadium.

Larson matched a career-high for touchdowns with the victory, also passing for 5 scores facing Albion (MI) at Sprankle-Sprandel Stadium to open the season (Spud Bowl), but coming up short against the Brits, falling 52-65.

Against the Blugolds, Larson found WR/ Matt Sosinsky for an 8-yd. TD in the 1st quarter, then tossed a pair of 2nd period TD passes to WR/ Logan Taylor (Jr.-Wausau) - enjoying a 21-7 halftime. advantage

The scrappy Blugolds would respond after the break, 'Golds QB JT DenHartog (Fr.-Hopkins/MN) throwing his 2nd TD of the day, an 8-yd strike, closing the gap at 28-14.

In the final period a 31-yd. k/ Jesse Verdelde (Sr.-Oostburg/WI) field goal stretched the Pointer cushion to 31-21 and Larson connected again, a 3 yd. TD pass, helping UW-SP record their first conference win.

Last season the Pointer quarterback saw action in 7 contests, passed for 1,535 yards and 12-TD, completing 128-of-227 attempts, leading the team to a 7-3 overall record.